Alexandra Schosser
Univ. Prof. Dr. PhD. MBA
Specialist in psychiatry and psychotherapeutic medicine (elective physician), psychotherapist (behavior therapy, schema therapy), supervisor (behavior therapy (CIP) & ISST certified supervisor/trainer in schema therapy).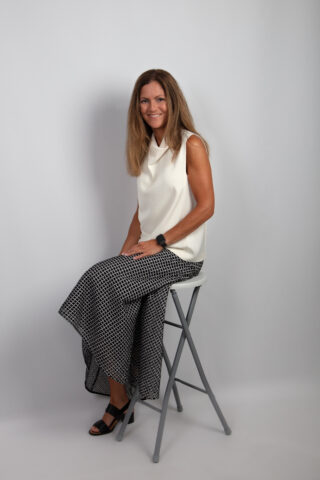 Psychotherapeutische Lehrtätigkeit: 
Aktuell als Vizepräsidentin im Board (Vorstand) der ISST (International Society of Schematherapy, www.schematherapysociety.org).
Since 2016, active as a member of the ISST Training and Certification Committee as Local Reviewer for Austria.
Lehrtherapeutin der Arbeitsgemeinschaft für Verhaltensmodifikation (AVM) seit Juli 2019, sowie Lehrtherapeutin der Ärztekammer Wien (PSY-3 Verhaltenstherapie).
Supervisor of behavior therapy (CIP certification) and schema therapy (ISST certification).
Psychiatric-Specialty Practice:
Seit Juli 2021 Lehrstuhl für Psychiatrie mit Schwerpunkt Psychotherapeutische Medizin und Rehabilitation an der Medizinischen Fakultät der Sigmund-Freud-Universität Wien (SFU, https://www.sfu.ac.at), seit Oktober 2022 zusätzlich Organisationseinheitsleitung des Kopf-Nerven-Zentrums der Medizinischen Fakultät der SFU Wien. Zuvor von 01/2013 bis 04/2022 ärztliche Leitung einer ambulanten Rehabilitationsklinik in Wien (Zentren für seelische Gesundheit, BBRZ-Med), sowie bis 12/2012 Oberärztin an der Universitätsklinik für Psychiatrie und Psychotherapie der Medizinischen Universität Wien (AKH). Durchgehend nebenberufliche Tätigkeit als Wahlärztin für Psychiatrie und Psychotherapeutische Medizin.
Scientific activity:
Seit 07/2021 Berufung zum Univ.-Prof. auf den Lehrstuhl für Psychiatrie mit Schwerpunkt Psychotherapeutische Medizin und Rehabilitation an der SFU Wien (Fakultät für Medizin), Forschungsschwerpunkte Psychotherapie- und Rehabilitationsforschung  und "Therapy(Epi-)Genetics".
Since 2001, research and teaching at the Department of Psychiatry and Psychotherapy, Medical University of Vienna (research focus on psychiatric genetics and epigenetics).
Forschungstätigkeit und Abschluss PhD in Genetik am King's College London, UK, von 10/2006 bis 12/2009.
Habilitation at the Medical University of Vienna in Psychiatry and Psychotherapeutic Medicine in 2012.