Alexandra Schosser
Univ. Prof. Dr. PhD. MBA
Specialist in psychiatry and psychotherapeutic medicine (elective physician), psychotherapist (behavior therapy, schema therapy), supervisor (behavior therapy (CIP) & ISST certified supervisor/trainer in schema therapy).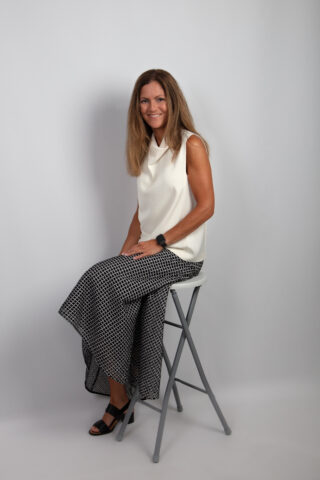 Psychotherapeutic activity: 
Currently serving as Scientific Coordinator on the Board of ISST (International Society of Schematherapy, www.schematherapysociety.org), also former Vice President of ISST in 2015/2016.
Update 11/2020: Alexandra was confirmed by the ISST members in her position as Scientific Coordinator!
https://schematherapysociety.org/2020-Board-Nominations
Since 2016, active as a member of the ISST Training and Certification Committee as Local Reviewer for Austria.
Teaching therapist for the Association for Behavior Modification (AVM) since July 2019.
Supervisor of behavior therapy (CIP certification) and schema therapy (ISST certification).
Psychiatric-Specialty Practice:
Until April 2022 Medical Director Centers for Mental Health, BBRZ-Med Vienna (outpatient psychiatric rehabilitation clinic, www.bbrz-med.at), previously senior physician at the University Department of Psychiatry and Psychotherapy, Medical University of Vienna (AKH).
Scientific activity:
2021 Appointment as Univ. Prof. at Sigmund Freud University Vienna
Since 2001, research and teaching at the Department of Psychiatry and Psychotherapy, Medical University of Vienna (research focus on psychiatric genetics and epigenetics).
PhD in genetics at King's College London 2009.
Habilitation at the Medical University of Vienna in Psychiatry and Psychotherapeutic Medicine in 2012.
Since 2013, rehabilitation research and psychotherapy research (focus on behavioral and schema therapy).